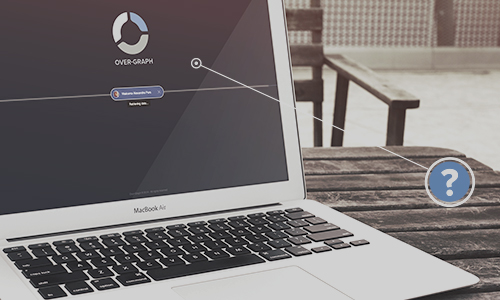 Why Over-Graph?
For some cabinets/annual report/benchmarks, there is more than 100 SMMS (Social Media Management System) available in the world. If you take a closer look, you can find out a new one each week! Then, why Over-Graph?
From Hootsuite to Klout for USA, from Socialbakers to Falcon in Europe or from Radar.ly to Mention in France, each of them are answering to different needs expressed by different targets.
3 strong believes boost us to work each day on the added value of Over-Graph:
1/ Social Media are a place where information is exchange between several transmitters, most of them are Brands, and receivers, more or less receptive… Social Media is about conversations, amplified by powerful and viral mechanisms,
2/ Consumers are everywhere, at everytime, and their needs/uses evolve very quickly… Presence on Social Media is no more a objective for Brands, they need to listen all conversations bond to their issues and answer it, if necessary,
3/ The complexity of each Social Network, as a result of the ephemerality of community, create real puzzles for Community Managers to analyze them… The Big Data issue of Social Media must studied to help the community management. 
From these convictions is born the concept of Over-Graph: offer to Brands, and their Community Managers to handle a single Solution allow them, in a simplified interface, to active their marketing campaigns, to answer to conversation which need it, to listen to topics and competitors, and to analyze their activity.
Maïté Cesarotto